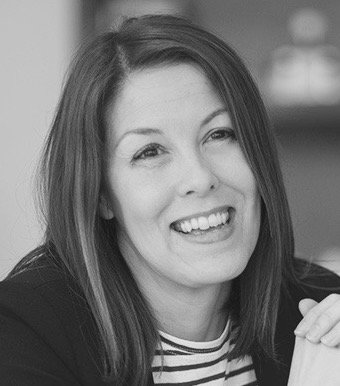 Click and add your text here
Sara Richardson
EMPOWERING GROWTH & CHANGE THROUGH INSIGHT & SUPPORT
I am a naturally curious coach and facilitator. My clients hold both the capability and resourcefulness for discovering their own answers. It is in the supportive, thought-provoking and reflective space I provide, that they consciously design their own destiny through growth and change. These key principles underpin all that I do.
My style is intuitive, empathetic and thought-provoking - I enable a deep level of understanding and establish profound insight by nurturing curiosity and genuinely listening. I encourage personal growth by challenging mindsets and disrupting preconceptions of the status-quo. By empowering others in taking responsibility for their own success, my clients realize their goals and their potential to reach the pinnacle of their capabilities.
YOUR DEVELOPMENT BUILT ON MY EXPERIENCE
My professional life began in retail management, and over the 15 years since, my roles have included HR generalist, Learning & Development and more recently Talent Development and O.D. A versatile professional, my career has provided me with experience in every size business - from the small to the medium such as Karen Millen, Whistles and Mosaic, to large organisations such as Telefonica (o2) and Arcadia; by working on the under-pressure and ever changing 'frontline' in many contrasting markets, I have gained clear insights into the everyday challenges faced by businesses and leaders today. 
I have always loved working with people, I am passionate about empowering individuals through development and coaching  - helping them enrich their careers by leading their own success. When I qualified as an executive coach it seemed a natural step to found my own coaching and development business and so, in 2014 EnRich Coaching & Development Consultancy was born. From then, my many assignments have involved the development of HR & L&D teams, leadership and management development, and individual and team coaching; I've worked with small, vibrant creative businesses, as well as large global brands.
CREDENTIALS
- A qualified Executive Coach (Academy of Executive Coaching, AoEC)
- Accredited to use MBTi psychometrics, Hogan Assessments and Hay Leadership & diagnostic tool
- TKI Conflict Modes
- Systemic Team Coaching Certificate (AoEC), including licence to administer the Team Connect 360 feedback tool (TC360)
- Member status EMCC